Loyalty and Trust
A Colebrook Financial Conversation
---
How Can Timeshare Resorts Prepare for Recession?
with Bill Ryczek and Sharon Scott Wilson
---
Hypothecation Loan Underwriting
with Mark Raunikar and Bill Ryczek
---
Customer Service – Our Point of View
with Mark Raunikar, Bill Ryczek and Tom Petrisko
---
Free Webinar
The World of Finance – Seven Months Into a Pandemic with Bill Ryczek
---
After more than 40 years in the timeshare industry, Bill Ryczek, RRP, is well-known and a frequent speaker at conventions on the topic of receivable financing. Some of topics he will address are:
The performance of Colebrook clients' consumer loan portfolios during the pandemic.
Possible conclusions we might draw from portfolio performance over the last seven months.
What impact on delinquencies we might expect to see if there is rising unemployment.
How available is credit currently? What might a crystal ball tell you about the future?
What impact might political change have on the finance business?
---
Colebrook Hosts 9th Lender Education Seminar
---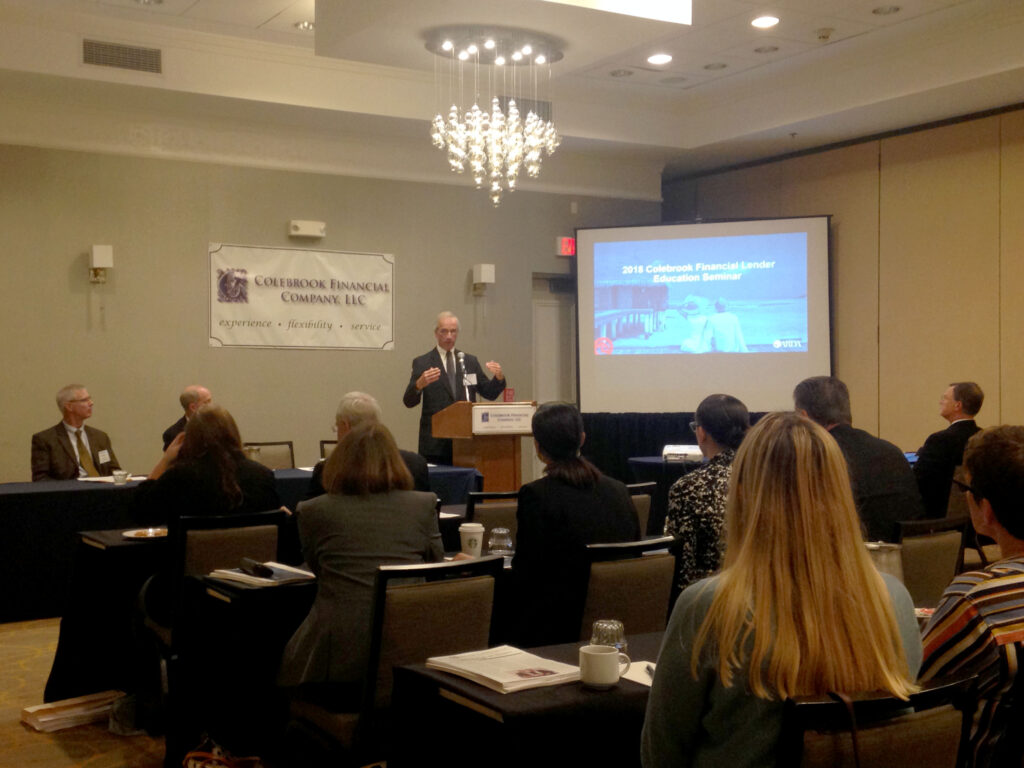 ---
On September 18, 2018, Colebrook held its 9th Lender Education Seminar at the Hartford Sheraton. Most of the company's bankers attended to hear the partners give presentations on the State of the Timeshare Industry, the analysis of Homeowners Association financial statements, and Colebrook's financial performance, as well as a discussion of two case studies. Colebrook has hosted annual seminars to keep its lenders current on trends in the timeshare industry and offer instruction on underwriting topics unique to the industry. If you are a banker and would like to be invited to a future session, please contact us.
---